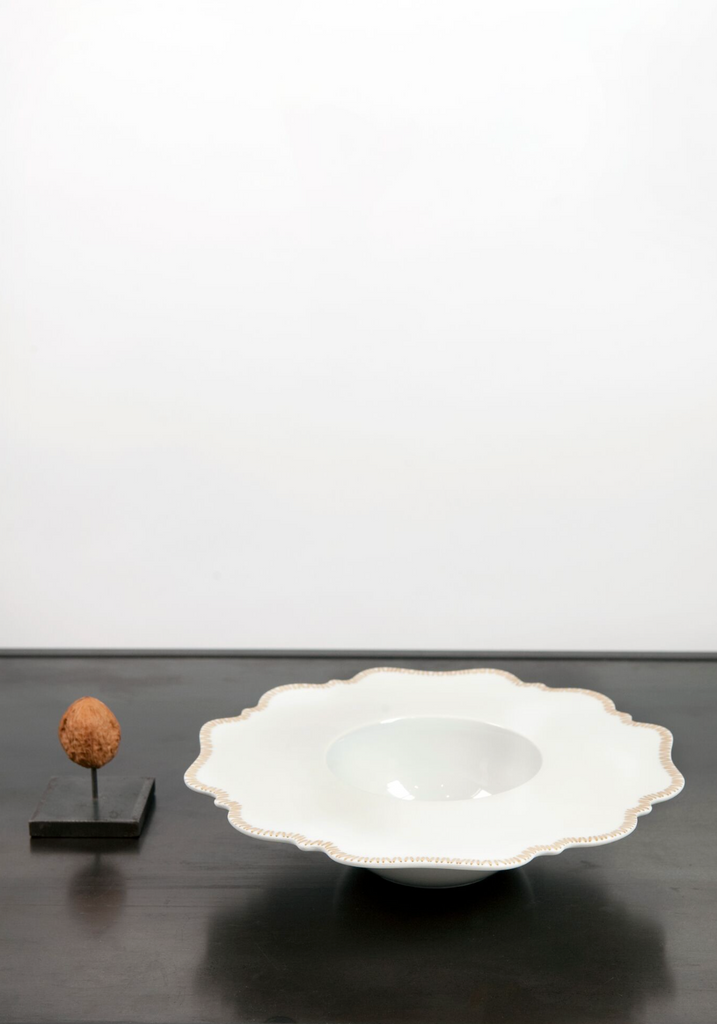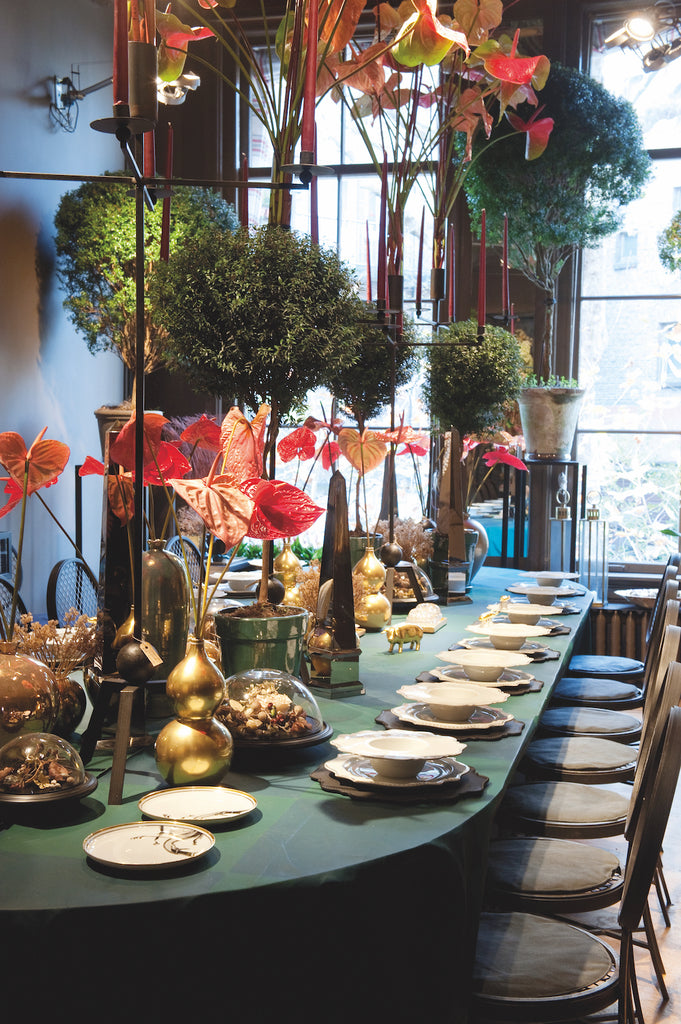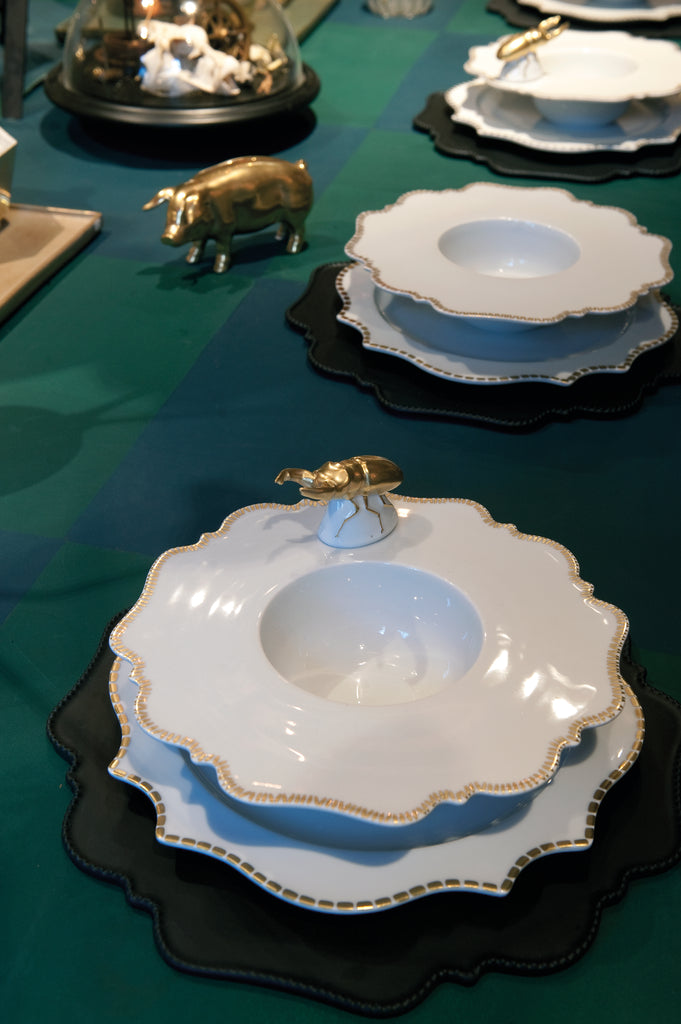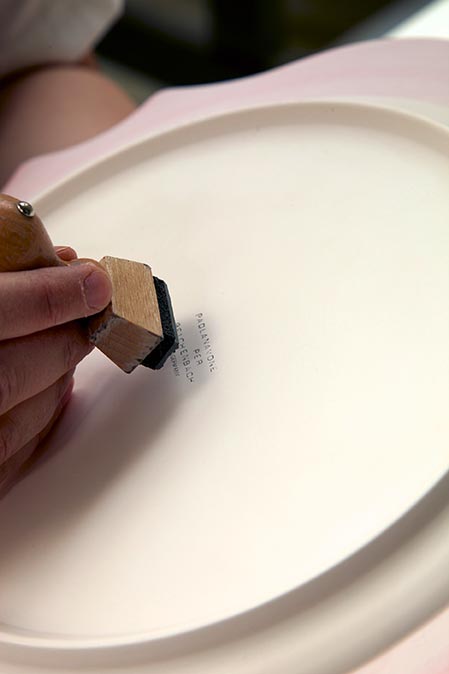 Reichenbach
Soup bowl by Paola Navone
A decorative porcelain deep soup bowl with hand painted stitch pattern in gold designed by Paola Navone. Produced in Germany by Reichenbach.
Combines perfectly with Dinnerplates
Diameter 26 cm
Weight 0.75 kg
Paola Navone was born in Turin, Italy. She grew up in Turin and went on to study at the Polytechnic school in the city and graduated in 1973. While she was there she studied architecture and after moved to Milan to start her life as a designer. From 1970-1980, she made her way up by working alongside Alessandro Mendini, Ettore Sottsass, and Andrew Branzi in a group called Alchimia. She worked with many artists and designers to learn about different styles and take different techniques in her work.
Paola Navone has worked in many creative industries as an architect, product designer, interior designer, shop and restaurant designer. She is a self-proclaimed work addict with many skills and passions. Her clients have been the likes of Driade, Swarovski, Abet Laminati, Casamilano, Alessi, Knoll International, Cappellini, Roche Bobois and Armani Casa, and Habitat.
Reichenbach: old craftsmanship meets modern design
The name Reichenbach has been closely linked to Thuringian porcelain painting since 1830. Artistic hand painting of the white porcelain piece and the trade in these products marked the first years of the Reichenbach porcelain tradition. In the year 1900 nine local porcelain painters joined together, founded a porcelain factory and laid the foundations for the factory on the current site.