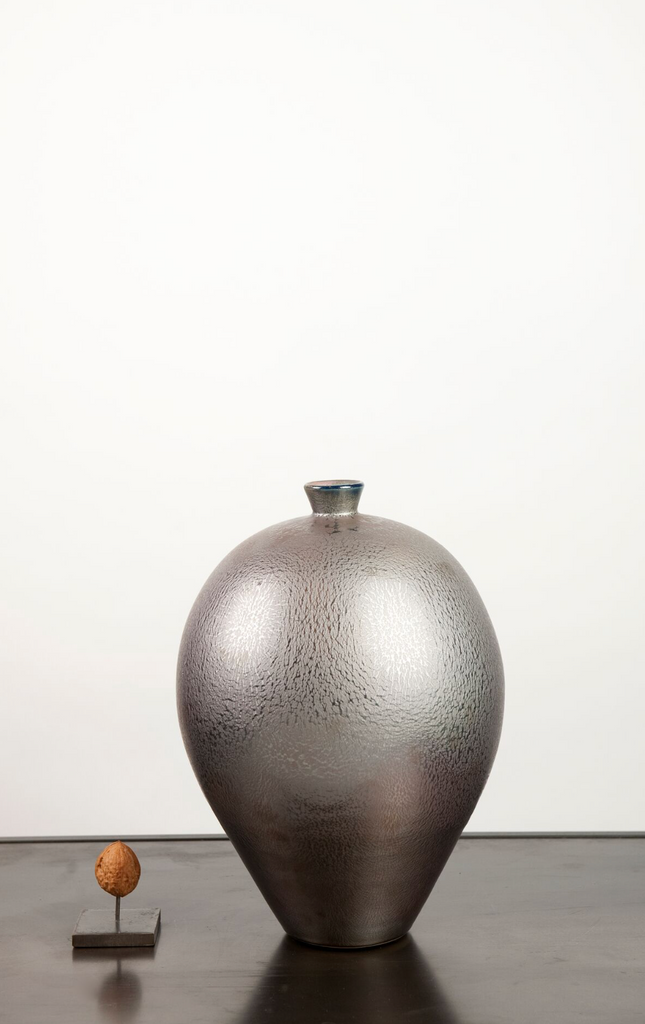 Mobach
Mobach vase large silver
A silver tall urn shaped vase designed and made by Mobach Ceramics, beautiful as a decorative piece or for a single stem flower.
Height 33.5 cm x Diameter 25 cm
Weight 5.7 kg
Because of the value and fragility of this set we ask that prospective buyers contact The Wunderkammer via info@thewunderkammer.eu to discuss freighting or collection.
About Mobach:
Since 1895, five generations of Mobachs have been working with their team of potters in Utrecht. Through the century their method hardly changed. All ceramics are thrown on the wheel or shaped by hand from coils or sheets of clay.
Mobach ceramics are handmade articles with a modern design, and are made in small batches or as one-offs. Whether thrown on the wheel or shaped by hand, the glazes and the firing process ensure that each ceramic is unique.
The ceramics owe their chic look to the exclusive glazes, which are composed according to the company's own recipe. Due to the high firing temperature, Mobach ceramics are suitable for both indoor and outdoor use.
Mobach is known primarily for its giant plant holders and vases. All ceramics get the Mobach stamp, and each one-off is signed by the maker.