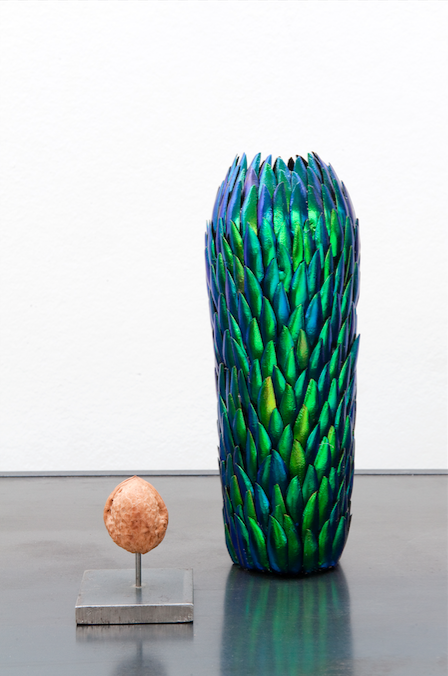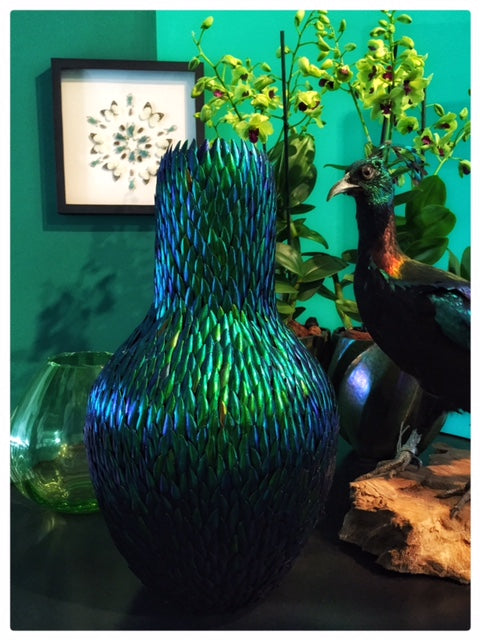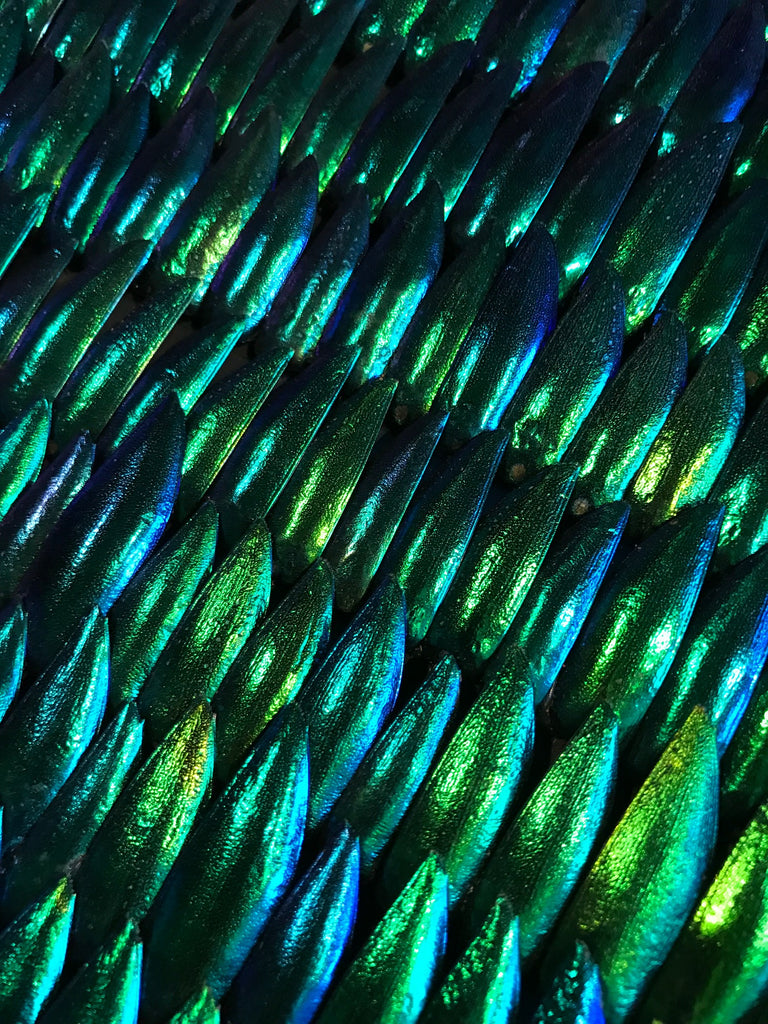 The Wunderkammer
Scarab beetle shell vase small
Stunning vase made of gleaming scarab beetle shells. Beautiful craftsmanship and a real sculpture even without a floral filling. 
Height 24 cm x Diameter 8 cm
Weight 0.5 kg
If you're interested in this product, please contact our office at: info@thewunderkammer.eu or +31(0)20 428 3558. It will take at least 10 working days to order this product.