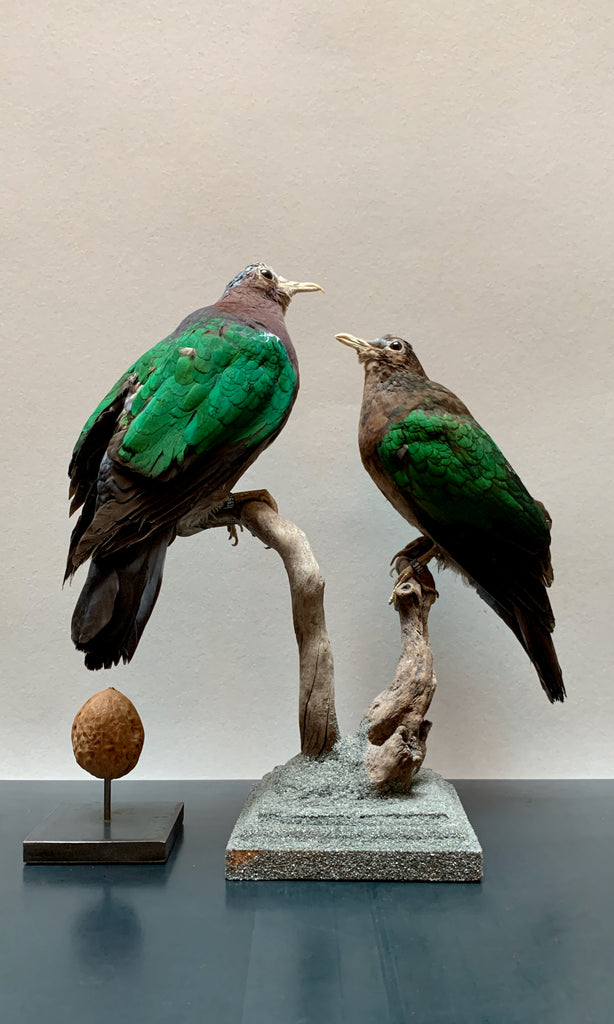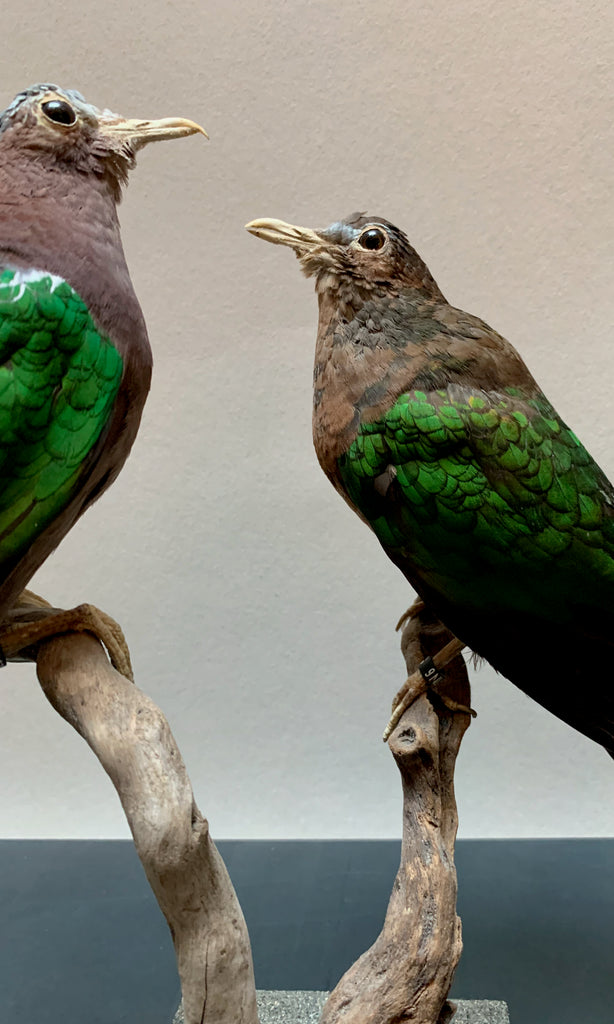 The Wunderkammer
Green winged dove taxidermy
Two emerald doves are also known as green doves or green-winged pigeons. This couple, each sitting on their own branch, are widespread pigeons to the tropical and subtropical parts of Southeast Asia and India.
Height 26 cm x Diameter 24 cm
Weight 0.3 kg
Please note because of the fragility of this product we ask that prospective buyers contact The Wunderkammer via info@thewunderkammer.eu to discuss freighting or collection options.