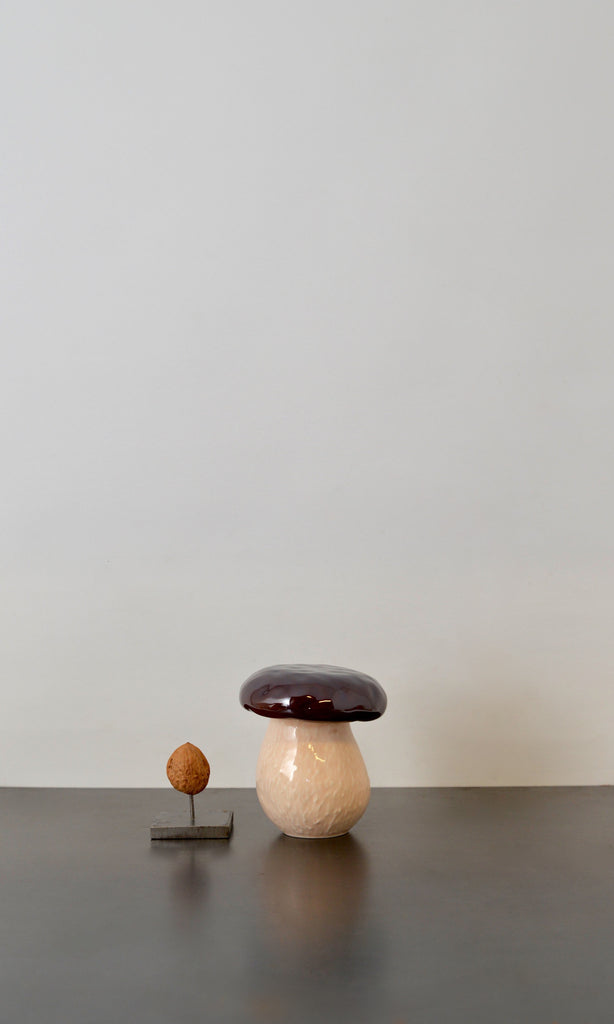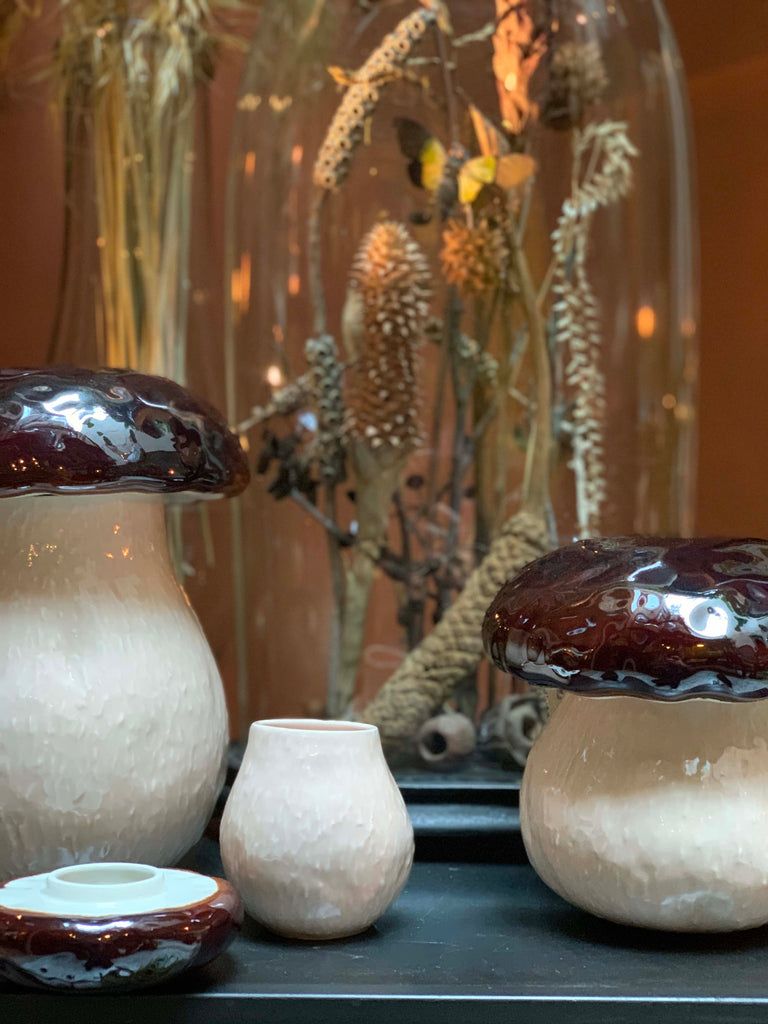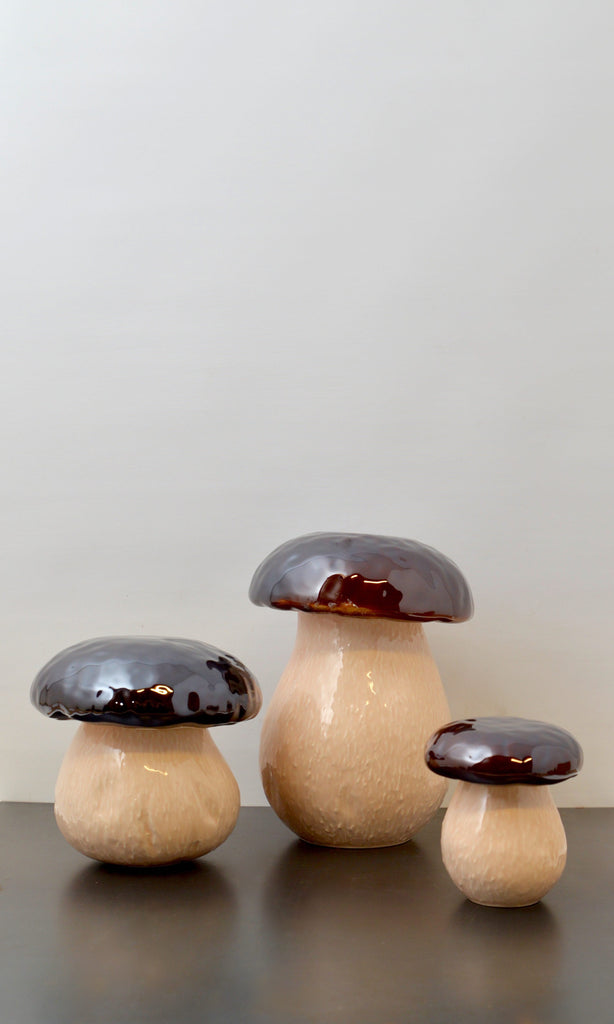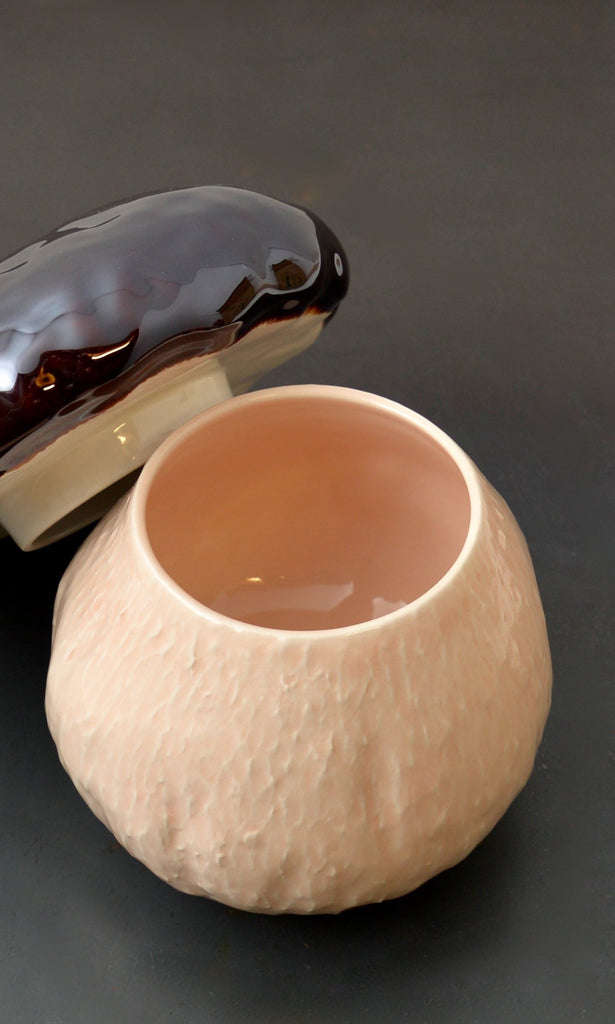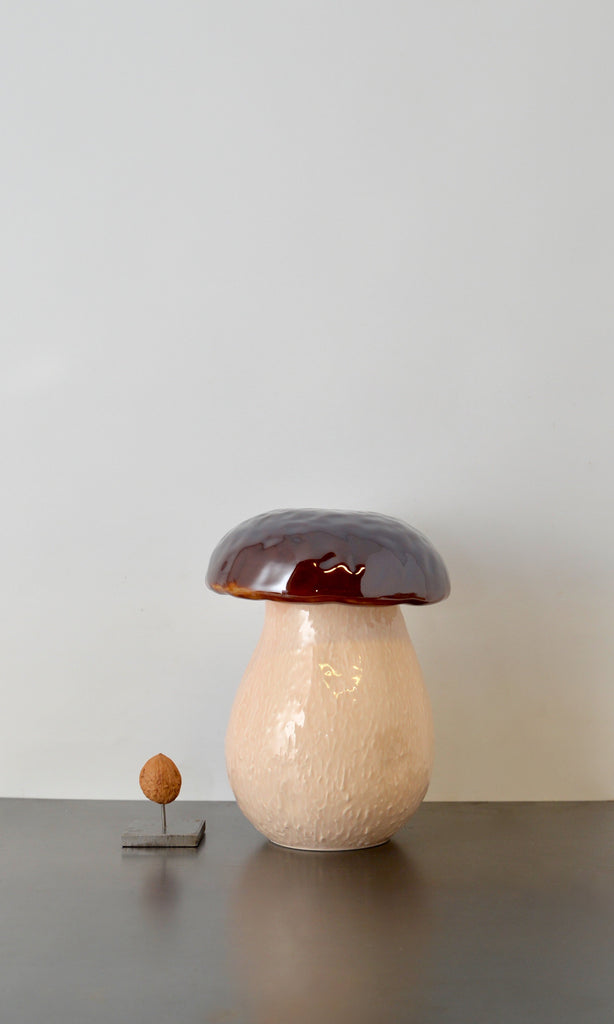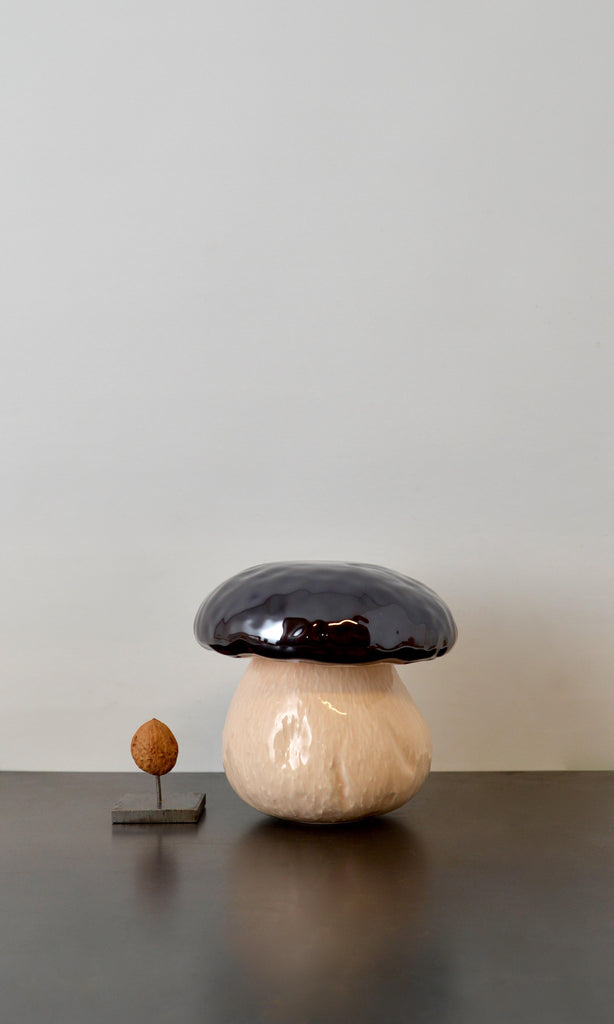 The Wunderkammer
Mushroom pot ceramic
Mushroom shape containers made in a Portugese ceramic studio. These mushrooms are storage containers. Functional yet full of humor echoing the studio ethos of how creative non-conformity and functionality do not exclude themselves. 
Height 25 cm x Diameter 20 cm (large)
Weight 1.35 kg
Height 17 cm x Diameter 18 cm (medium)
Weight 1 kg
Height 12 cm x Diameter 12 cm (small)
Weight 0.35 kg
About Portugese ceramic:
Raphael Bordallo Pinheiro is one of the most influential people of nineteenth century Portuguese culture, with a remarkable production particularly regarding the areas of humoristic drawing, caricature and ceramic creation. He will forever be intimately associated with caricature and artistic ceramics, showing quality and important pieces never seen before, and which, in the opinion of renowned modern artists, are the work of a genius.
In 1884 Bordallo began his ceramics production at the Fábrica de Faianças in Caldas, revealing pieces of great technical, artistic and creative quality, developing azulejos (blue tiles), panels, pots, table centerpieces, vase busts, fountain basins, pitchers, plates, perfume bottles, vases and gigantic animals, etc. His remarkable work with ceramics was awarded with the gold medal in international exhibitions (Madrid, Antwerp, Paris and in St. Louis, United States).
Adopting a modern and entrepreneurial approach, Bordallo Pinheiro plays an essential role in the revitalization of Portuguese ceramics and of the artistic heritage of its factory, Fábrica de Faianças Artísticas, Raphael Bordallo Pinheiro, in the national as well as the international scene.
Bordallo Pinheiro remains faithful to tradition through the use of ancestral manufacture techniques and the naturalistic motifs at the root of the brand's great project. At the same time, it gives its lines a contemporaneous dimension, thanks to the excellence of its production and its continuous reinvention, both at the aesthetic and technical level.
The brand's utilitarian and decorative pieces continue to feed our collective imagination and to take the prestige of Portuguese culture and industry one step further.