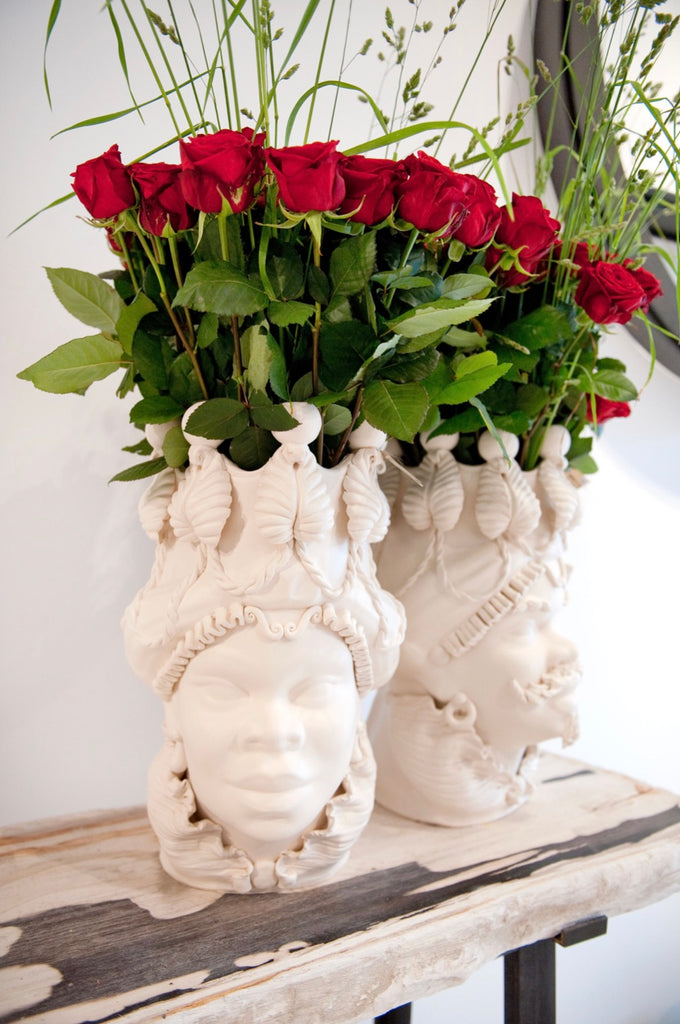 The Wunderkammer
Moro head vase green and red
Ceramic moro head vase with colour details. Some designs can also be used as candleholders as the the crown-like knobs on the top have holes for candles. Or why not make of the vase an eccentric pot for plants!
Height 49 cm x Diameter 25 cm 
Weight 6.5 kg
We stock a selection of Moro head vases in different designs and colour finishes. Please do not hesitate to contact us for availability or to place an order for specific designs on info@thewunderkammer.eu
Because of the value and fragility of this product we ask that prospective buyers contact The Wunderkammer via info@thewunderkammer.eu to discuss freighting or collection options.
Please note that the vase is not water tight and if used as a flower vase a plastic inner is needed.